About Us
Rakesh has more than 15 years of experience in yoga, meditation and yoga therapy for back pain, shoulder pain, cervical, life style diseases, muscular dystrophy, depression, anxiety, pregnancy, stress related disorder. Rakesh did a master's degree in yoga from India and 200 hrs YTT from Singapore, accredited with the yoga alliance US. He also has specialization in pregnancy yoga. He began yoga teaching in New Delhi and taught at Yoga Mala in Singapore.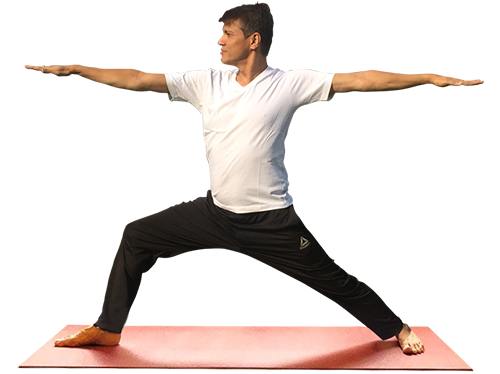 We are taking yoga training under the supervision of Mr. Rakesh from past one year. His experience in the field is commendable. He takes personal attention towards his trainees and also works towards their holistic well being.
Very punctual and regular, will understand your problems and then work on appropriate yoga sanana. Good orator as well and give information on lifestyle as well. All in all you should take his classes.
I am happy with his professional way of teaching yoga asana's along with pranayamas. Rakesh Sir understood my health issues and accordingly he has customized yoga sessions for me, which is quite appreciable. Apart from yoga sessions, he advised me...
He has very good knowledge of yoga and works with us based on our individual capacity. Beyond making you do yoga, he also makes you understand the importance of each asana. He also keeps giving good and easy to follow health tips along...
Yoga is 80% life style and 20% asana. That's what we give in our classes.